GRANT WILL FUND RESEARCH INTO ANTIBIOTIC RESISTANCE
---
LAWRENCE- Joanna Slusky, Associate Professor in the Department of Molecular Biosciences at the University of Kansas, received a four-year grant from the National Institute of General Medical Sciences with a total cost of $ 1,244,968. The NIH funded study, entitled "Plugging & Pulling-in: tuning peptides for ToIC to overcome antibiotic resistance" will look into antibiotic resistance; an increasingly dire global health challenge.
Antibiotic resistance comes from increased exposure to antibiotics which gives bacteria increased opportunity to evolve resistance to those antibiotics. This resistance means that bacteria that were previously controlled and killed by antibiotics can now cause life-threatening infections. Between 2014 and 2019, annual global deaths from antibiotic-resistant infections ballooned from 700,0001 to 1.29 million, demonstrating a growing need for new therapeutics to combat these deadly infections. Antibiotic efflux pumps, which push antibiotics out of bacterial cells so that antibiotics cannot reach their targets, are a key antibiotic resistance target.
Through this grant Dr. Slusky aims to identify features of peptides that bind efflux pumps to either 1) plug the pumps to potentiate antibiotics or 2) pull through the pumps for drug delivery.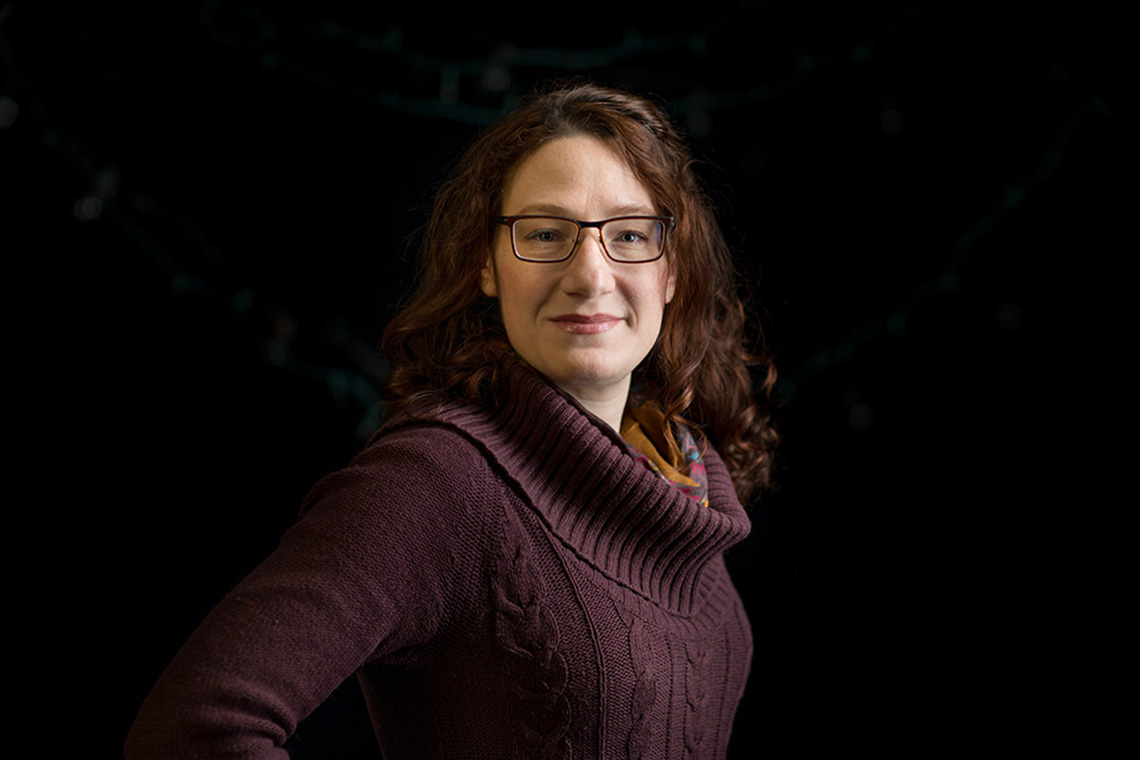 "Antibiotic resistance is a looming public health crisis and currently causes 1.27 million deaths per year. I'm thrilled that the NIH is prioritizing funding for overcoming antibiotic resistance!  Our lab has been working on new methods to stop antibiotic efflux for the past eight years. This new award will give us the opportunity to develop biologics that stop bacteria from pushing antibiotics out." Joanna Slusky said.
This research will hopefully save lives by laying the foundation for the development of drugs that make existing antibiotics less susceptible to resistance.
Joanna Slusky is joined by Julie Biteen, at the University of Michigan, and Jason Kaelber, at Rutgers University, as collaborators on this NIGMS R01 grant.